On Sept 30, book'mark will be closed to mark the first National Day for Truth and Reconciliation. Friends encourages everyone to visit the VPL website to  learn more about the Truth and Reconciliation Commission's 94 calls to action and the impact of residential schools.

The Vancouver Writers Fest is back in full force this October, bringing a slew of Friend member's favourites to its stages, both in-person and online.

Are you ready, set, go…for back to school? Get everything you need to make this school year a success at book'mark, the library store! 
Latest Entries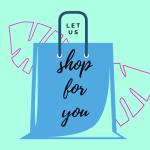 A little too soon to browse? Let book'mark handle the shopping for you!
But you'll still find used books at book'mark.
book'mark will reopen on July 14! Find out how we are keeping you safe in this post.
Latest Tweets