Friends is excited to announce a new type of member! In addition to the regular membership program which is $5 per year, anyone interested can now become a lifetime member. Friends of the VPL Members receive for their $5 donation: A discount at book'mark, The Library Store Access to exclusive members-only events An e-newsletter, a quarterly […]

book'mark, the library store, is now online at bookmarkstore.ca

Used book sale and book'mark volunteers are now ready to start accepting a limited number of book donations again.
Latest Entries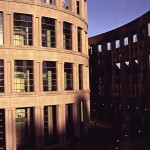 Enjoy an exclusive tour available only to you, our members! Bring along a friend to make a new Friend (there will be an opportunity for sign up at the event).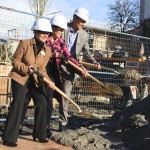 Friends president Judith Neamtan and past-president Corrine Durston attended the sunny January goundbreaking ceremony for the nə́c̓aʔmat ct Strathcona library branch.
Latest Tweets