Friends is excited to announce a new type of member! In addition to the regular membership program which is $5 per year, anyone interested can now become a lifetime member. Friends of the VPL Members receive for their $5 donation: A discount at book'mark, The Library Store Access to exclusive members-only events An e-newsletter, a quarterly […]

book'mark, the library store, is now online at bookmarkstore.ca

Used book sale and book'mark volunteers are now ready to start accepting a limited number of book donations again.
Latest Entries
Bargains galore! gently used books, DVDs, CDs and vinyl May 21, 22, 23 from 10am – 5pm Everything half price on Saturday. Central Library, 350 West Georgia. In the Moat. On twitter? share your book sale find with us using the hashtag #friendsShelfie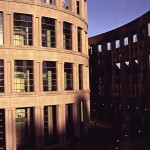 [Edit: Volunteer positions have been filled] The VPL Foundation is looking for three volunteers to assist at the opening of the Inspiration Lab: Date: Tuesday, 5 May 2015 Time: 8:00 am to 10:30 am Location: Central Library Volunteers will help with the pre-opening reception to organise and tidy the food and beverage tables. You will have […]
Saturday May 2, 11-1 pm Vancouver Public Library Central Branch Alma VanDusen Room – Lower Level Guest Speaker: Chief Librarian Sandra Singh Please note that the sneak preview of the Inspiration Lab has been cancelled due to last-minute construction.  The Lab opens to the public on Tuesday May 5.
Latest Tweets