This season, Friends wants to donate $20,000 to the Vancouver Public Library.

We need everyone's help to make sure we are able to support VPL's amazing programs, services, collections and branches next year.

Click the "Donate" button on the right to be part of this gift and support Friends of the VPL.
Latest Entries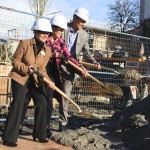 Friends president Judith Neamtan and past-president Corrine Durston attended the sunny January goundbreaking ceremony for the nə́c̓aʔmat ct Strathcona library branch.
The Stay at Home and Read a Book Ball is our yearly special fundraiser. We ask you to please consider donating the money that you would have spent on a night out to support your library.  Friends of the VPL raises money to support innovative programs, buy supplies, furniture and artwork for our library. We […]
Latest Tweets