Friends is currently seeking four motivated individuals with a passion for community, learning, and giving back to serve on the Board of Directors. Click through for more info. 

For many families with kids and those in their extended circle of family and friends, the COVID-19 pandemic has been a challenge. There are fewer ways to visit and support parents when they need it the most. Friends of the VPL offer some suggestions below to connect through books to those "born digital."

We need your help. For the first time in 25 years, we are in a position where we will not be able to provide the level of support the VPL needs from us due to the pandemic. That is why we are asking for help to do something bold…
Latest Entries
Fall is coming and many members are getting ready for a quiet season staying cozy on the couch. The VPL is gradually reopening their branches, but some members may not be able to visit. No need to despair! Here are 6 ways to find your book bliss without a visit to the VPL.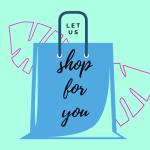 A little too soon to browse? Let book'mark handle the shopping for you!
But you'll still find used books at book'mark.
Latest Tweets