In light of the situation surrounding COVID-19, book'mark will be closed and will will no longer be accepting book donations to protect our volunteers and the community. 

Just Marie Kondo'd your books? Friends is here for you! From now until March 8, donate your books (and more!) at the Fraserview, Kitsilano and Renfrew Branches, as well as two locations at Central Library. 

If January is about personal growth, then February should be all about growing with your loved ones! VPL has many ways you can spend time with the people that matter this month.
Latest Entries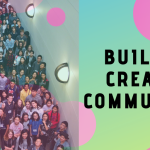 Friends is the primary funder of the Writing & Book Camp, where youth come to grow their skills and learn from others…
Big news! Friends and the Vancouver Zero Waste Centre are working together to keep books out of the recycling bin.
Friends of the VPL is growing and your help is needed!
Latest Tweets