Friends of the VPL Anti-Racism Statement and Commitment The past few months have reactivated and renewed our collective need and urgency to address racism and violence towards BIPOC communities. While many of us are only starting to become aware of what has been a lived reality for BIPOC folks, their experiences extend as far back […]

As fall sets in, this is a good time to reflect on any personal anti-racism education you committed to during the spring to support the Black Lives Matter movement. Whether you've kept up or fallen short of your goals, consider learning more. The Friends of the Vancouver Public Library Board has compiled the following resources to support […]

The Board of the Friends of the Vancouver Public Library is looking for a new Treasurer. The Treasurer is a member of the Board and is responsible for financial & tax reporting, financial statement preparation, cheque signing, and other cash management duties. Details in the post.
Latest Entries
Bargains galore! gently used books, DVDs, CDs and vinyl May 21, 22, 23 from 10am – 5pm Everything half price on Saturday. Central Library, 350 West Georgia. In the Moat. On twitter? share your book sale find with us using the hashtag #friendsShelfie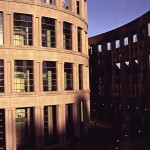 [Edit: Volunteer positions have been filled] The VPL Foundation is looking for three volunteers to assist at the opening of the Inspiration Lab: Date: Tuesday, 5 May 2015 Time: 8:00 am to 10:30 am Location: Central Library Volunteers will help with the pre-opening reception to organise and tidy the food and beverage tables. You will have […]
Saturday May 2, 11-1 pm Vancouver Public Library Central Branch Alma VanDusen Room – Lower Level Guest Speaker: Chief Librarian Sandra Singh Please note that the sneak preview of the Inspiration Lab has been cancelled due to last-minute construction.  The Lab opens to the public on Tuesday May 5.
Latest Tweets