A little too soon to browse? Let book'mark handle the shopping for you!

But you'll still find used books at book'mark.

book'mark will reopen on July 14! Find out how we are keeping you safe in this post.
Latest Entries
Saturday May 2, 11-1 pm Vancouver Public Library Central Branch Alma VanDusen Room – Lower Level Guest Speaker: Chief Librarian Sandra Singh Please note that the sneak preview of the Inspiration Lab has been cancelled due to last-minute construction.  The Lab opens to the public on Tuesday May 5.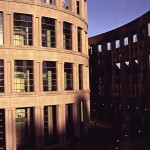 Enjoy an exclusive tour available only to you, our members! Bring along a friend to make a new Friend (there will be an opportunity for sign up at the event).
Latest Tweets