The Friends AGM will be held online this year. We wish we could see you in person, but hope you can join us online on Saturday, June 20, 2020, 11:00 am PST.

Hello, friends! A reminder that the Spring Book Sale, previously scheduled from May 28-30, remains cancelled, even as B.C. moves into Phase 2 of reopening.

Still thinking about what to get the important moms in your life for Mother's Day?
Latest Entries
A number of people shared their book sale finds on social media. Here's what they bought: [View the story "Thanks to everyone for another successful book sale" on Storify]
Bargains galore! gently used books, DVDs, CDs and vinyl May 21, 22, 23 from 10am – 5pm Everything half price on Saturday. Central Library, 350 West Georgia. In the Moat. On twitter? share your book sale find with us using the hashtag #friendsShelfie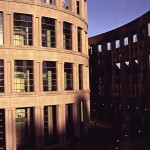 [Edit: Volunteer positions have been filled] The VPL Foundation is looking for three volunteers to assist at the opening of the Inspiration Lab: Date: Tuesday, 5 May 2015 Time: 8:00 am to 10:30 am Location: Central Library Volunteers will help with the pre-opening reception to organise and tidy the food and beverage tables. You will have […]
Latest Tweets