Friends of the VPL Anti-Racism Statement and Commitment The past few months have reactivated and renewed our collective need and urgency to address racism and violence towards BIPOC communities. While many of us are only starting to become aware of what has been a lived reality for BIPOC folks, their experiences extend as far back […]

As fall sets in, this is a good time to reflect on any personal anti-racism education you committed to during the spring to support the Black Lives Matter movement. Whether you've kept up or fallen short of your goals, consider learning more. The Friends of the Vancouver Public Library Board has compiled the following resources to support […]

The Board of the Friends of the Vancouver Public Library is looking for a new Treasurer. The Treasurer is a member of the Board and is responsible for financial & tax reporting, financial statement preparation, cheque signing, and other cash management duties. Details in the post.
Latest Entries
Snuggle into fall with book'mark's huge end of season sale.
Fall is coming and many members are getting ready for a quiet season staying cozy on the couch. The VPL is gradually reopening their branches, but some members may not be able to visit. No need to despair! Here are 6 ways to find your book bliss without a visit to the VPL.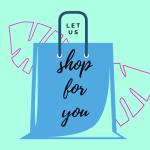 A little too soon to browse? Let book'mark handle the shopping for you!
Latest Tweets