Get the best finds and gifts for every book lover on your list at the Friends of the Vancouver Public Library's Winter Used Book Sale this May! The sale will be on Thursday, Friday, and Saturday, May 2 to 4 from 10am – 5pm, at the Central Library, 350 W. Georgia. Prices start at just 50 cents for paperbacks and $2.00 for […]

There are no shortage of innovative and exciting programs at the Vancouver Public Library. Over the years, Friends members and volunteers have supported many of them, including the Story Circle for Adults. 

Just Marie Kondo'd your books? Friends is here for you! From now until March 9, donate your books (and more!) at the Kitsilano, Oakridge and Renfrew Branches, as well as two locations at Central Library. 
Latest Entries
The Stay at Home and Read a Book Ball is our yearly special fundraiser. We ask you to please consider donating the money that you would have spent on a night out to support your library.  Friends of the VPL raises money to support innovative programs, buy supplies, furniture and artwork for our library. We […]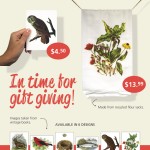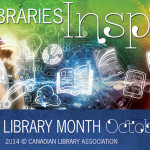 Have libraries made a difference to you? The Canadian Library Association wants to hear your story for Canadian Library Month this October! For more information and to submit a story go to Share my story or e-mail mystory@cla.ca.
Latest Tweets